Since yesterday's post was about black, today's is dedicated to bright colors, after all it is summer.  Neon colors are always a fun summer festival look.  Hyper Crush's retro 80s disco hip-hop music style is complimented by their fashion sense.  
Look at all the bright colors that Holly is wearing in this photo from a recent San Francisco show.
Preston rocks a neon yellow striped shirt, bright purple pants, and a funky 80s nostalgic colorful watch.
The following pictures are from last Saturday's show at the Air-conditioned Lounge in Venice.

Statement making jewelry:
Brass Knuckles Necklace from Amazon.com
Bright Colored Shirt:
Billabong Keepers Flannel Shirt at Backcountry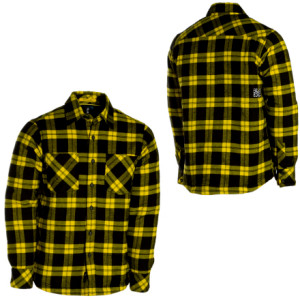 Neon and shiny pieces from American Apparel:
Cotton Spandex Ruched Front Tube Bra
Nylon Tricot Zipper-Front Bodysuit
Headband:
Lamé
Shiny Headband from American Apparel
Unisex Shiny Wind Breaker